DTS 240 Cells Plug-in Tray
The new tray for plugs based on the Double Tray Invention. DTS Plug-In tray on the 60X40 cm footprint is designed for holding 240 foam or stone wool plugs of 22×27 mm.
Cell design offers ideal air pruning and is compatible with finger picking robotic transpanters. This way, it works well in advanced automatic production lines and offers all the benefits of the Double Tray System: economy, hygiene, productivity, plant quality and environmental protection.
Although its cost allows it to be considered as a one-use tray, with all the benefits that come along, it can also be reusable. By reusing the bottom tray for at least three or four years you can replace only the top tray. This results in a cost reduction of about 50%.
"Maybe the only sustainable and environmentally friendly propagation tray for plugs in the world"
DTS Plug-In tray is suitable with all available types of 22x27mm plugs. Cultilene and Grodan, as well as the new degradable foam plug Peat Foam.
The DTS 240 Cell Plug-In tray, as all the DTS trays, is made of recycled material and it is recyclable when its life ends.
Peatfoam ® agricultural foam, adaptable to all agronomic production systems. It comes with all the advantages for the propagation and successful production of plants of all kinds.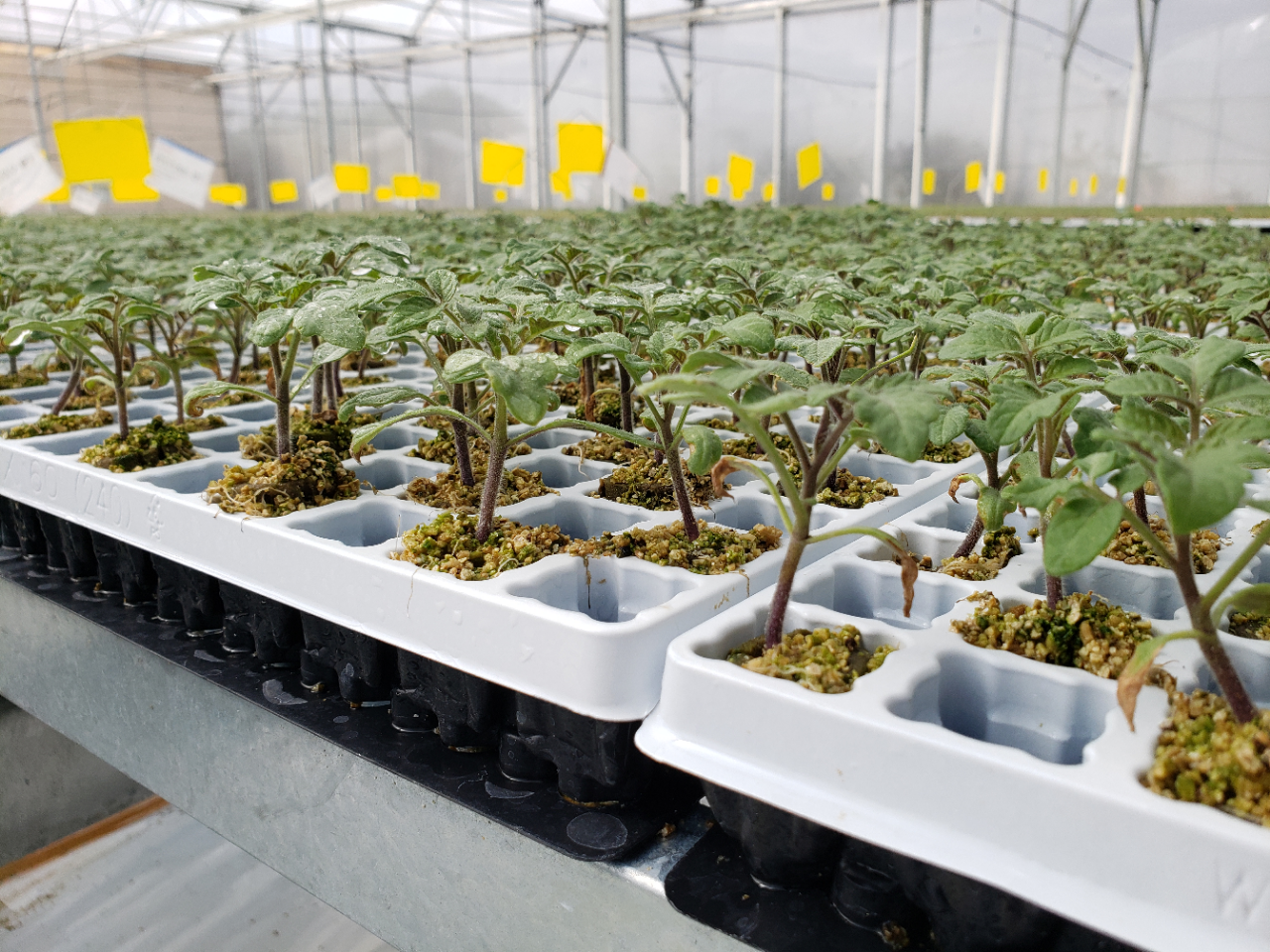 "The use of DTS Plug- In tray is a big step ahead towards the environmentally responsible agriculture."